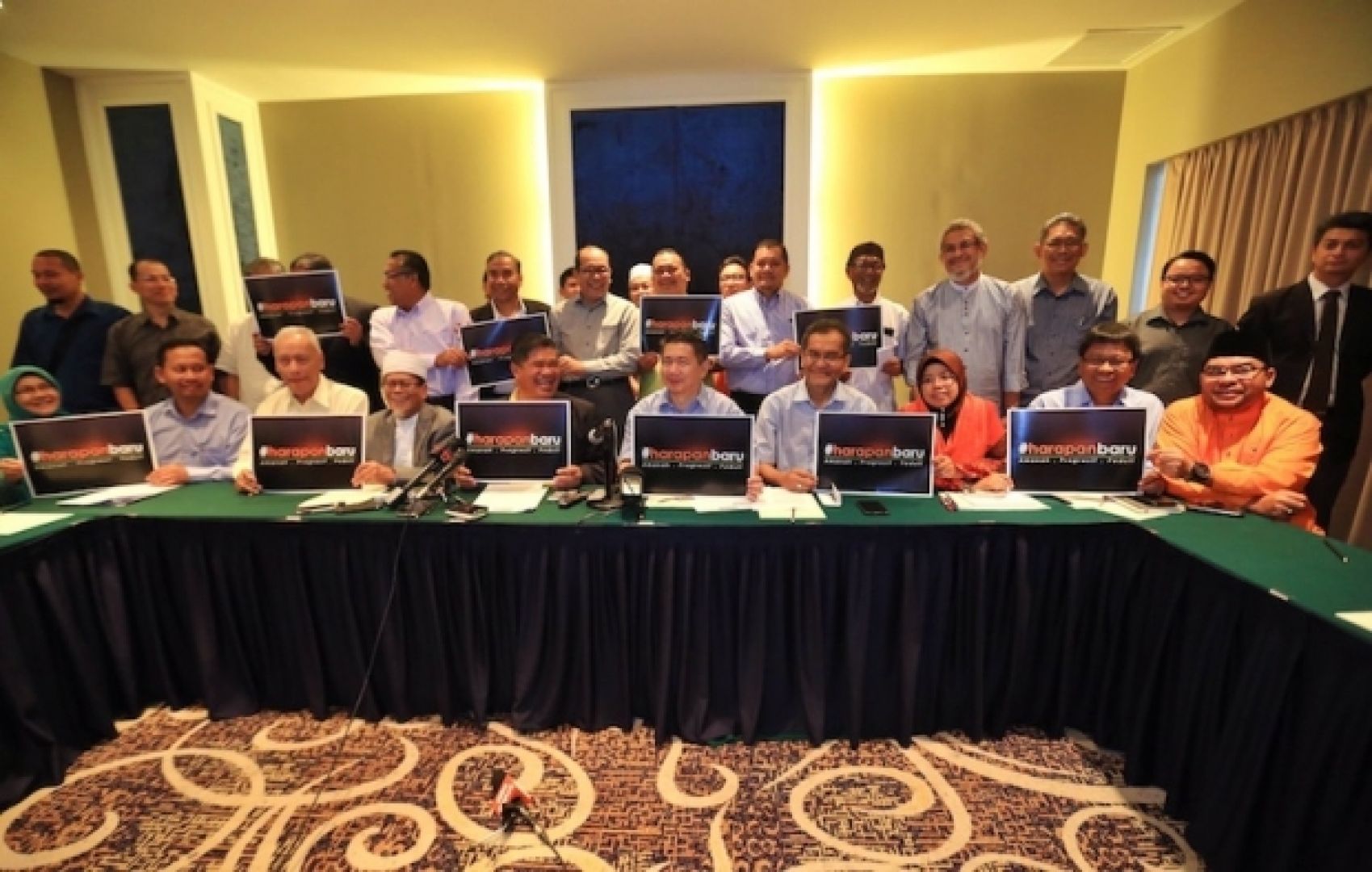 Straitstimes: 8 things about Malaysia's new political movement Gerakan Harapan Baru
PUBLISHEDJUL 14, 2015, 2:02 PM SGT
Gerakan Harapan Baru (GHB), or New Hope Movement, is a new group in Malaysia that aims to reboot the now-defunct Pakatan Rakyat (PR) opposition alliance.
Made up of former leaders from Parti Islam SeMalaysia (PAS), the group hopes to take the place of the Islamic party when a new opposition coalition is formed.
Here are 8 things to know about GHB.
1. Officially launched on July 13, GHB is led by former PAS deputy president Mohamad Sabu, widely known as Mat Sabu, and consisted of leaders from the progressives faction of PAS who were ousted in the party elections in June. They first formed the Group of 18 – named after the number of leaders who lost in the PAS elections, and then GHB.
2. Besides Mat Sabu, the other key members are former PAS vice-president Salahuddin Ayub, former PAS Youth chief Suhaizan Kaiat and Tan Sri Muhammad Muhammad Taib, the former Umno vice-president who joined PAS.
3. GHB, which is awaiting the necessary approvals to become a political party, wants to take the place of PAS as a member of a new opposition alliance. PAS, the Democratic Action Party (DAP) and Anwar Ibrahim's Parti Keadilan Rakyat (PKR) were members of PR from 2008 until its break up last week. The split came about after years of dispute between PAS, which wants to implement hudud or tough Islamic laws, and the secular DAP, which bitterly opposed them.
4. The group is seeking support from young Malay voters who have yet to find a political platform. Mat Sabu said these non-partisan political greenhorns will likely find GHB's inclusive ideological beliefs more attractive than those of Umno or PAS.
5. Beside Malay voters, GHB also wants to reach out to Malaysians of other faiths and beliefs. It wants to open its doors to non-Muslims and accord them the same rights as its Muslim members. PAS has a non-Muslim wing called the PAS Supporters' Congress, but its members have no voting rights within the Islamic party although some have contested under the PAS banner in past general elections.
6. The group's Islamic thrust is based on the principles of inclusiveness, progressiveness and concern for the people. On its stance on hudud when it becomes a political party, Mat Sabu said the group will adhere to the principles of parliamentary democracy and consultation when discussing the Shariah law.
7. GHB will hold road shows from Perlis to Sabah for one month, starting from the end of July, to interact with the people and to explain the new movement.
8. It remains unclear whether there is any real hope for GHB which currently does not have a wide membership base or a clear political platform. Mr Tuan Ibrahim Tuan Man, the PAS deputy president who defeated Mat Sabu in the PAS polls, said without a clear vision, "this new party would not strengthen or add any value to the opposition".
SOURCE: THE STAR/ASIA NEWS NETWORK, MALAY MAIL, MALAYSIAN INSIDER
http://www.straitstimes.com/asia/se-asia/8-things-about-malaysias-new-political-movement-gerakan-harapan-baru